"We created a certain difficulty in understanding [the material]… We just wanted to make sure that the people who were working hard enough to understand what was there were the right people."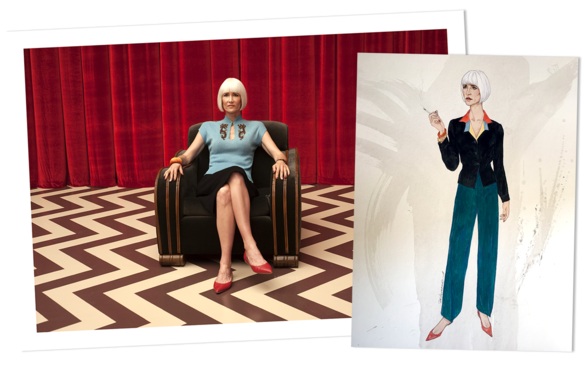 Costume designer Nancy Steiner on the tall order of pleasing David Lynch and fashioning show-stoppers for Laura Dern.
Fresh off a three-week trip through East Asia, the High Maintenance co-creator shares what he packed—and discovered—along the way.
Whether or not it's your kind of sound, you should tune in to the act's larger message of self-invention, perception, and being whoever you want to be (and, whatever that is, doesn't have to be a radical, complicated statement).
An authorized documentary by an Oscar-winning director explores the untold story of the ultimate songstress.
Similar to Girls and Broad City before it, the costuming on Insecure so accurately mirrors what ladies dress like today — contrast with, say, the hyper-glamorous Sex and the City — that it's easy to imagine each cast member showed up to set in her own clothes. In reality, it's the hard work of costume designer Ayanna James who brings Issa, Molly, Lawrence, and the rest of the cast to life with scene-specific outfits.
"Many tattoo shops have a doctor's office vibe, macho energy, and a depersonalized feel about them… hand-poked tattoos often happen in much more intimate settings, allowing people to connect with their tattoo artist and experience the tattoo process in a more meaningful way."